Dear Readers, Today I am going teach how to make spicy noodles. How many of you like noodles??  Let's learn Spicy Noodles Vegetable Biryani and Chicken or Mutton Noodles Biryani. I like it very much. let's learn today's dish.There are so many types of Noodles.loose Noodles also available in the market anyone you can use to make this dish.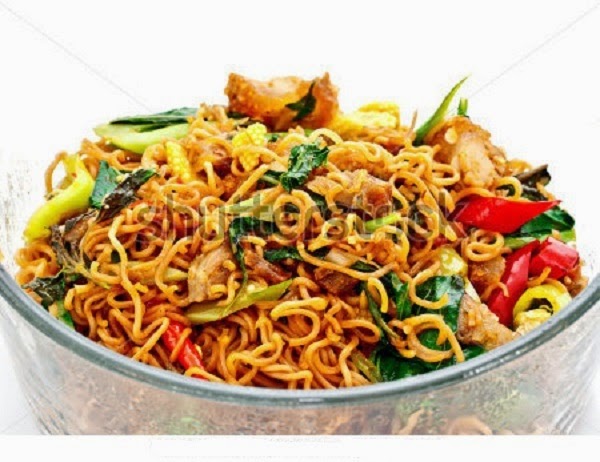 VEGETABLE, CHICKEN OR MUTTON NOODLES BIRYANI
Vegetable Noodles Biryani
Ingredients:
Noodles                                 500 gm
Vegetables                             250 gm (carrot potato mutter)
Onions                                   250 gm
Green Chilies                          6 or 7
Tomato                                 100 gm
Ginger  paste                         1tbsp
Garlic paste                           1tbsp
Tamarind powder                   half spoon
Coriander leaves                    1 bunch
Cloves                                   5 piece
Cardamom                            5 piece
Oil                                         5 tbsp
Salt                                        For taste
Fry chopped onions and green chilies in oil add clove and cardamom and fry till light brown. Add ginger paste, garlic paste, Turmeric powder salt and fry for some time. Then add Tomatoes to it fry till it gets smash add coriander leaves. cut carrot potato into small pieces. Add carrots potatoes and mutter to it. cook till done. can add any variety vegetables as per your wish. Noodles masala ready.  
Boil Noodles in another pan with water, a little salt, and little oil. Sieve it and adit. Mix well keep on slow fire close the lid cook for 10 minutes.
Tasty spicy noodles ready to serve. It can be served with tomato sauce or without.               
Chicken or Mutton Noodles Biryani
After cleaning mutton or chicken add little salt and turmeric and ginger garlic paste to it and keep aside.
Same as above (Veg Noodles Biryani) the only difference is in place of vegetable mix chicken or mutton to it and cooks on slow flame add some water to it if required.Chicken or Mutton or Veg masala powder of any brand can be added to it 1 tbsp while frying onions. Some people eat less masala so without masala powder also it gives good taste.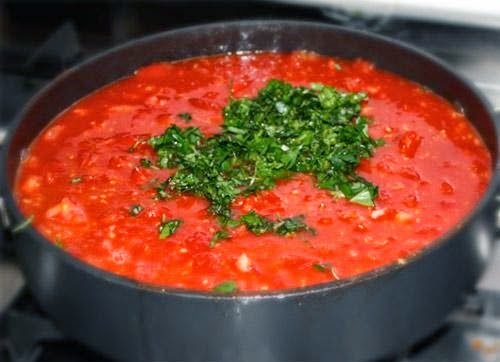 Tomato Sauce
Tomato sauce
Tomatoes                  225 GM       
Onions                      20 gm
Bacon                       5 gm
Butter                       15 gm
Carrot                        20 gm
Turnip                       20 gm
Refined flour              15 gm
Salt                            to taste
Sugar                        1 tbsp
Slice onions and tomatoes.Shred carrot and turnip.Put all of them into a pan with bacon, butter, and  seasoning.Cook until tender.Rub through a sieve and blend into flour and stir until it boils.Boil for 6 minutes and remove from fire.
What else need to add?? Yes, Add some love to it. means make it with love and serve it with love. Then definitely your family will eat it with love.
What are your views on the topic? Do let me know in the comments. If you like this article please share and rate it. I will come back with new posts soon.