Dear Readers, Most of the biological doctors described diabetes as "prosperity" disease, which is caused by obesity or overeating without hunger. Overeating fats, proteins, sugar and refined carbohydrates transformed into sugar which results in diabetes. Worry, anxiety, and grief also have a deep influence on metabolism which results in diabetes. Other organic disorders like tuberculosis, cancer and cerebral disease develop diabetes. Heredity also leads to diabetes.
To know about Diabetes-Diabetic Foot Prevention and Treatment-Long Term Complications and Home Remedies Click Here https://sazworld.com/2015/11/diabetes-foot-treatment-remedy.html
Neuropathy Complication Of Diabetes
Neuropathy is one of the complication of diabetes and which refers to nerve damage. An intricate nerve network runs through the body, which connects brain to skin, muscles and other organs.
Through these nerves which runs throughout the body-brain senses pain. Control skin, muscles, and other organs.   Blood vessels wall becomes weak due to high blood sugar which nourishes the nerves.
90 percent of the diabetes patients suffer from different nervous system complications. In some cases, it develops numbness and numbness of the nerves in the calves and legs. Adverse effect falls on the autonomous nervous system which, lower the urinary bladder efficiency.
70 percent diabetes people have severe forms of nerve damage which leads to lower limb amputation.
Neuropathy Symptoms
Unsteady walk
Muscle weakness
Increased heart rate
Impaired erection in men
Perspiration levels increased
Impaired pain sensory levels like cold, warmth and texture etc
Tingling, numbness, and pain in legs and arms
Pain worse in night
Treating and Preventing Neuropathy (Home Remedies)
The best way of nervous disorders prevention and treatment of diabetes need to consume optimum nutrition and vitamins like brown rice, whole wheat, sprouted and raw seeds, milk and home-made cheese.
Soya bean milk is an excellent remedy for nervous disorders. A cup of soya bean milk mix with honey and take every night. it cures nervous system problems.
Barley brew is also a beneficial remedy for a nervous disorder. Boil half cup barley grains in water 2 glass of water when water boiled down to 1 glass strain and take regularly.
Spinach and raw carrot are very useful to strengthen the nervous disorders. The most effective way is to drink raw carrot and spinach juice half a liter regularly.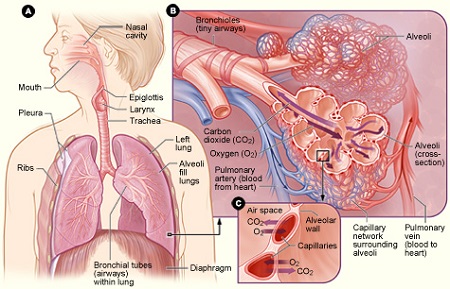 Respiratory Disorders Common in Diabetes
The respiratory infection is common in diabetes. About 15 percent of diabetes patients have been found to have tuberculosis effect.
Diabetic patient lungs often contain pus-filled cavities. To overcome the patient should take proper food and avoid all devitalized foods like white sugar, white bread, puddings, refined cereals, pies, tinned and preserved foods.
The Indian gooseberry is an excellent remedy to cure tuberculosis. Take two spoon of gooseberry juice regularly which promotes vitality and vigor in the body within few days.
To know about Diabetic foot prevention and treatment and Kidney disease Read my next articles.
Note: If any serious health problems please consult to your doctor immediately. In case of Pregnant women or any other serious health problem. Then the above-given tips should follow under the guidance of your health-care practitioner.
So, these were the tips on Neuropathy Prevention and Treatment-Respiratory Disorders Diabetes -Long-Term Complications and Home Remedies. Let me know your views on the topic in the comments. If you like this article please share and rate it. I will come back with new posts for Health, Recipes, and Herbal Beauty tips soon.
Keep visiting Take Care 
www.sazworld.com