Dear Readers, Today I will discuss Health Benefits and Medicinal Properties of Food Grains. And some home remedies to cure Wounds and Itching Permanently, Partial Headache. Mouth Ulcer, Weakness, Painful Joints, Injuries, Gout, Pain, and Swelling.
Increases Strength, Stop Injury Bleeding, Swelling, Unseen injury, Rickets and Chest Pain, Provide Strength, Strengthen Semen, Cures Anemia, weakness, Increase Body Flesh and Hemoglobin. Wonderful it is truly said that nature is the mine of health. We need to avail the benefit of it in right way to live a happy and healthy life.
Food grain necessary to keep our body healthy and disease free. It gives energy to the body. Food grain contains not only nutritional values but also medicinal value. Let's see the medicinal qualities in Food Grain.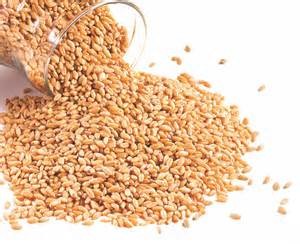 Wheat Cures Wounds and Itching Permanently
Wheat is best and multi useful grain. It is mostly consumed in the form of chapatti. If any wound on the body and it is filled with pus then wheat bran mix with little water and make a paste. Tie it on the painful wound. The wound will burst within 12 hours.
If someone is suffering from eczema and itching problem. Roast five-gram wheat on flame till it turns black. Grind and mix with honey to make a paste. Apply this paste on effected area to get cure permanently. It is an excellent remedy for wounds.

Gram Provide Strength, Strengthen Semen
Gram is a nutritious food and very good for health. Soak black gram in water and take next day morning and drink water over it, as it provides strength and agility to our body. It also strengthens semen.
Sprouted gram is more nutritious. Soak gram overnight and tie it in a clean cloth and keep it for 12 to 24 hours to get sprouted. Sprouted gram is very beneficial just like a tonic for strength and semen. It also increases sex power.
Arhar Treatment for Partial Headache and Mouth Ulcer
This is gram kind food. It is very tasty and nutritious. If anyone suffering from a partial headache and not getting cured. Crush rather leaves grind and extract juice. Add a little milk to juice and inhale this juice very carefully through nostrils it may get into wind pipe, be very careful as it may lead to serious problem. Immediately gets relief from a partial headache.
If mouth ulcer problem needs to chew rather leaves to get rid of mouth ulcer.
Barley Cures Anemia, weakness, Increase Body Flesh, and Hemoglobin
The barley is Nutritional food. Need to take barley kheer to overcome weakness and good health. Need to take this at least once in a week to increase body flesh. Barley is cold in nature, in the case of anemia take barley water early morning on empty stomach till it gets the cure.
Barley also increases hemoglobin. Boil barley seeds in water for 10/15 minutes. Sieve and add sugar candy in this barley water and take every day.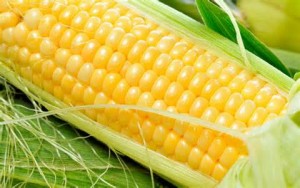 Corn Increases Strength
Corn is found in all over India and other places. We take is mostly as chapatti or roasted or boiled form. Corn is also used to make kheer, soups, snacks, and pizza. It is very nutritious and digestible.
Grind fresh corn and mix with milk sieve and take it to increase strength.
Millet Cures Weakness, Painful Joints, Injuries, Gout, Pain, and Swelling
The millet is very nutritious and almost people use this food grain in form of chapatti and kichadi. Modern people hardly eat millet as they are not aware of its medicinal values. Add ghee in chapatti and take to increase strength.
Tie millet in clean cloth and heat on an iron pan. Give fomentation with this poultice on painful joints, injuries, gout, pain, and swelling.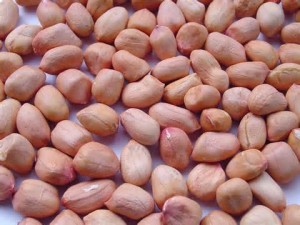 Groundnut stop Injury Bleeding, Swelling, Unseen injury, Rickets and Chest Pain
The groundnut contains oil, starch, and albumin. It is good for health and nutritious. In the case of bleeding due to any injury dip cotton in groundnut oil and keep it on effected area to stop bleeding. Mix ten gram roasted ground nut with sugar candy and give it to rickets patient (especially for children). It gives complete relief.
Heat 200-gram groundnut oil and mix with 10gm camphor. Store in a bottle and apply for chest pain, swelling, and unseen injury. For chest pain, plain groundnut oil also very beneficial.
Note: If any serious health problem please consult your doctor immediately. The above tips should be followed Under the guidance of your health-care practitioner.
So, these were the tips on Health Benefits-Medicinal Properties of Food Grains. What are your views on the topic? Do let me know in the comments. If you like this article please share and rate it. I will come back with new posts for Health, Recipes, and Herbal Beauty tips soon.
Keep visiting Take Care 
www.sazworld.com