Dear Readers,
Today I will discuss Garlic Benefits and Garlic Medicinal Facts Part 2 in this article which is a precious vegetable with lots of medicinal qualities. An analysis of garlic shows garlic contain a high percentage of minerals and vitamins. 
The Garlic is useful for different diseases and infections like deafness, asthma, cough, heart, hair. Leucoderma, worms, piles, leprosy, fever, chest pain, high blood pressure, cancer, ulcer, liver and gallbladder troubles. Garlic has high healing power.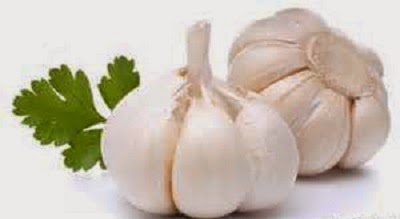 Garlic Benefits and Garlic Medicinal Facts
Indigestion Problem
Crushed cloves of garlic infused in milk and take morning and before bed. It is a beneficial remedy for indigestion and all other indigestion related disorders. 
Garlic has antiseptic properties and is very useful for infectious diseases and in stomach and intestine inflammations. It is also useful for diarrhea. Garlic destroys harmful bacteria in the intestine without affecting aid digestion.
Heart attack
Some doctors say Garlic break up cholesterol in the blood vessels, prevent hardening of arteries. Which leads to blood pressure and heart attack. Garlic brings down cholesterol level which minimizes the chances of new heart attack.
A pod of Garlic peels and grind and boil in pure vinegar for 5 minutes. Strain and throw away garlic extract, then mix equal quantity of honey to it and preserve in a bottle.

 This 

Garlic syrup 1 spoon morning and before bed is an excellent remedy for whooping cough

.
Diphtheria
Need to chew daily thrice in a day a garlic clove as it removes membranes, helps to reduce the temperature. Need to use for days to get complete cure from the membrane. The diphtheria patient has no smell and taste and merely finds the garlic hot. Garlic is very beneficial for diphtheria patient.
Garlic is marvelous for a variety of skin diseases. In case of pimples rub raw garlic on pimples twice in a day. Garlic clears pimples, scars, and boils. 
Take three Garlic flakes per day helps to clear minor skin problems as it purifies the bloodstream. Garlic is used as a food and seasoning.
Note:

If any serious health problem please consult your doctor immediately and above-given steps and home remedies should be followed under doctor supervision.
So, these were the tips on 
Garlic Benefits and Garlic Medicinal Facts Part 2
. What are your views on the topic? Do let me know in the comments. If you like this article please share and rate it. I will come back with new posts for Health, Recipes, and Herbal Beauty tips soon.