Dear Readers, Fats are consumed both from invisible and visible sources, from butter and oil are visible fat. Let's learn Diabetes Diet-Treatment through Buttermilk-Flour-Sour Fruits Remedies. We get fats from pulses, cereals, milk and milk products, meat, eggs, and nuts are call as invisible fats.
Both the type of fat and quantity influence the body weight and the blood cholesterol levels. Saturated fats are very harmful to a diabetic patient so need to control the intake of fat carefully. Animal fats are highly saturated, whereas vegetable fats polyunsaturated.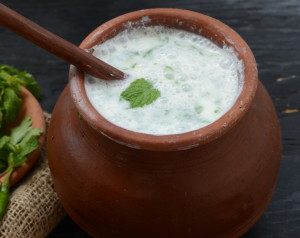 Buttermilk for Diabetes
Buttermilk is beneficial for treating diabetes. Lactic acid present in buttermilk which stimulates the secretion of the pancreas and it is helpful to control diabetes.
Flour for Diabetes
Whole grains cereals also very useful and helpful to control diabetes. Flour made from grains, cereals, legumes, and pulses are excellent for diabetes. Combination of black gram flour, soybean flour, jowar flour, bajra flour, black gram flour, barley flour and wheat bran flour are beneficial for diabetes. Prepare chapatis by mixing all these flour.
Sour Fruits for Diabetes
Certain sour fruits and tart stimulate pancreas which increases insulin production. Fruits like sour citrus fruit and sour apple invigorate pancreas.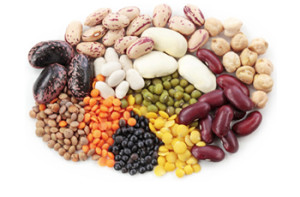 Legumes for Diabetes
Legumes and lentils are beneficial in diabetes. According to the clinical nutrition of American journal, legumes and lentils are effective for diabetes patients because they release energy slowly.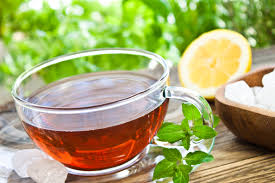 Teas for Diabetes
The teas are an excellent remedy for diabetes. Prepare a tea from parsley which lower blood sugar. Most of the people use tea made from tender leaves of walnut to control diabetes.
Time-tested Home Remedies
Fruit diet for Diabetes
Orange juice diet and all fruits like apple, grapefruit, orange, pear, pineapple, and peach should take after every five hours intervals and it should be followed by taking a good amount of water continue this for three days.
Juice Diet for Diabetes
Long duration fast is not good in mellitus diabetes but two or three days diet of orange juice and water diet is beneficial. Take orange juice diluted with an equal quantity of warm water after every two hours of the interval from 8 a.m to 8 p.m for three days.
Bowels should clean regularly with warm water enema during this diet period. This is an eliminative diet to get rid of all accumulated morbid matter.
This juice diet therapy helpful to regenerate pancreas beta cells and stimulates liver's glucose absorbing capacity.
In 1906, researchers and German physician, Bernhard Naunyn, reported that 24 hours fasts help to reduce glycosuria in some less severe cases.
Milk and Fruit diet for Diabetes
All days fruit diet follows by five days of milk and fruit diet it is a soothing diet. With each fruit, the meal takes a glass of skimmed milk. After five days balanced Lacto vegetarian with low-fat alkaline and low-calorie diet of natural foods with high quality should adopt.
Fruits, vegetables, nuts, dairy products and wholemeal bread form a good diet. These are best foods eaten in as dry a condition thorough salvation as possible to ensure during the digestion process.
To know what foods to avoid for diabetes Read my next articles.
Note: If any serious health problems please consult your doctor immediately. In case of Pregnant women or any other serious health problem then the above-given tips should follow under the guidance of your health-care practitioner.
So, these were the tips on Diabetes Diet-Treatment through Buttermilk, Flour, Sour Fruits, Legumes and Teas Remedies. Let me know your views on the topic in the comments. If you like this article please share and rate it. I will come back with new posts for Health, Recipes, and Herbal Beauty tips soon.
Keep visiting Take Care 
www.sazworld.com