Dear Readers, Research has shown diabetic patient needs to avoid intake of calorie approximately 1500 or less per day and need to follow a diet with 60 percent carbohydrates, 15 percent protein and 25 percent fat which is beneficial and helpful to control their blood sugar level.
Carbohydrate food which is natural unrefined and slow digesting like whole grains especially oats and millets. Increase fiber-rich foods and decrease fats to reduce cholesterol and triglyceride levels which found in high amount in diabetes. High fiber diet prevents diseases like piles, heart disease, appendicitis, colon cancer, Hiatal hernia, and diabetes.
To know about Diabetes Diet-Treatment through Buttermilk-Flour-Sour Fruits-Legumes and Teas Remedies Click Here https://sazworld.com/2015/12/diabetes-diet-treatment-teas.html
Soybean for Diabetes
One of the most nutritious food is soybean which controls diabetes. American medical association journal quotes from an article by Dr. Christian Becker published in an authoritative German medical journal.
Dr. Becker said soybean bread is an excellent remedy for diabetes. Soybean bread contains little starch and rich in protein and fat, with excellent quality.  Since 1910 studies indicated it is the useful diet for diabetes. It is rich in protein and has the ability to reduce the percentage. And quantity of urine sugar in diabetic patients.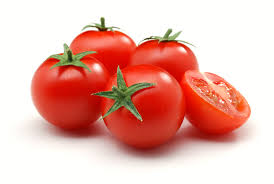 Tomato for Diabetes
The tomato is low carbohydrate food and it is very beneficial for the diabetic patient. It is also an excellent remedy to lose weight. It is very effective to reduce urine sugar.
Almond for Diabetes
After its oil extracts, almond is beneficial in treating diabetes. It is free of starch. Take with skimmed milk to get good results.
Banana for Diabetes
Bananas are beneficial in controlling diabetes. According to the journal of American medical association, skimmed milk. Banana is an excellent remedy for weight reduction and to control diabetes. Raw banana which can consume by cooking is valuable in treating diabetes.
To know about Buttermilk, Flour, Sour Fruits, Legumes, and Teas Read my next articles.
Note: If any serious health problems please consult your doctor immediately. In case of Pregnant women or any other serious health problem. Then the above-given tips should follow under the guidance of your health-care practitioner.
So, these were the tips on Diabetes Diet-Treatment through Soybean-Tomato-Almond and Banana Remedies. Let me know your views on the topic in the comments. If you like this article please share and rate it. I will come back with new posts for Health, Recipes, and Herbal Beauty tips soon.
Keep visiting Take Care 
www.sazworld.com