Dear Readers

, Today I will discuss blood pressure and some natural home remedies for a cure. High blood pressure is a modern age disease. The fast pace of life and mental pressure caused by the metropolitan environments give rise to psychological tensions. Mental tension and worry increase the adrenaline in the bloodstream and this, in turn, causes the pressure of the blood to rise.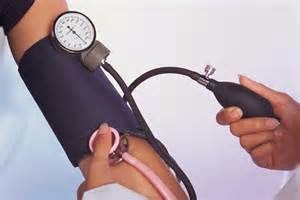 Blood supplies nourishment and oxygen to cells. The force exerted by the heart as the heart pumps the blood into the large arteries creates a pressure within them and this is called blood pressure. When blood pressure becomes too high, it results in hypertension.
Blood Pressure Symptoms
Early in the morning pain towards the back of the head and neck.  Dizziness, aches, and pain in the arms. Shoulder, legs, back. Palpitations, frequent urination, pain in the heart, nervous tension, emotional upset, fatigue, tiredness, wakefulness.
A person suffering from blood pressure cannot do serious work. Feels tired, feels difficulty in breathing, suffer from hypertension, if not eliminated, may cause heart attacks or stroke, other disabling conditions such as detachment of the retina.
Blood Pressure Causes
Tension under stress

Stress and faulty style of living

Smoking and excessive intake of intoxicants

Refined foods

Coffee, tea, cola drinks

Excessive intake of painkiller

Diabetes and severe constipation

Avoid over-straining, tension, worries and anger
Blood Pressure Cure tips
Take proper diet

Exercise and rest

Take fruits, vegetables, and nonflesh diet

Then take Orange, apples, guava, pears, mangoes, raspberry, pineapple and watermelon

Take vegetables like tomatoes, carrot, cucumber, radishes, onion, spinach and cabbage, beetroot

Take almonds, fish, beans, lentils and green vegetable

Milk before bed

8 hours sleep

Take green tea as it reduces cholesterol
Blood Pressure Home food Remedies
1. Take 3 flakes of garlic every day.
2. Indian gooseberry, honey mix and take early morning every day is an effective home remedy for blood pressure.
3. Watermelon along with seeds take every day.
4. Brown rice relaxes the nervous system and helps relieve the symptoms of high blood pressure.
5. Apple is also an excellent food remedy for blood pressure.
Avoid Food for Blood Pressure
Note: If any serious health problem please consult your doctor immediately. The above-given home remedies and steps should be followed Under the guidance of your health-care practitioner.
So, these were the tips on Blood Pressure. What are your views on the topic? Do let me know in the comments. If you like this article please share and rate it. I will come back with new posts for health and herbal beauty tips soon.