You must have heard about sprouts when you searched for best food online with low calories. Everyone suggests sprouts as the best food because of their low carbohydrates content and rich proteins. There are many types of sprouts available in the market, and all of them are pretty much beneficial to our health in particular areas. So, today we will be explaining you the benefits of eating sprouts and the best time to consume them for the better results.
Sprouts are considered as a light food, and they won't fill your tummy for sure. These have to be consumed for health benefits, proteins, and vitamins.
Sprouts are very rich in proteins, fiber and very less in calories. This is the best food if you are looking for a weight loss diet and these won't add more fat to your meal. Sprouts are considered as the good replacement for morning breakfast. Moreover, you don't need to put more efforts in preparing them. Just adding a little water will make everything for you.
Best time to consume – Breakfast or snacks
I have mentioned breakfast or snacks because sprouts are light food and they can't fill your appetite for sure. So, take them for a small meal and don't overeat them. Anything overdose is not good for health.
How to prepare – I usually prefer sprouts because of the simple preparation process. Even a small kid can prepare them easily by just soaking them in water. Take few grams of sprouts and wash them off with water and then pour them into a vessel. Now again add some water to them, and you don't need to fill the container just a few ml of water is enough for them to sprout. Closing the vessel with a lid helps the sprouting process to complete fast.
Leave them for around 12 hours and clean them again before consuming. The pretty simple process right
Health benefits
There are many health benefits of sprouts and the proteins in sprouts will help your body through different ways.
Digestion:- Sprouts promote digestion and the acids present in these will help the digestion process.
Metabolism:- The enzymes in sprouts will help to boost your metabolism and these enzymes are commonly not found in our daily routine.
Weight loss-Lose weight:-
As sprouts are very rich in protein and less in calories, which will help your body to lose weight fast.
Blood circulation:- Sprouts increase the count of red blood cells in the body which in turns promotes the blood circulation.
Cancer prevention:-
This might sound odd to you, but the antioxidant activity of the organic compounds found in sprouts helps you to prevent cancer affecting cells.
Vision and eye care:-
Vitamin A helps in better vision and eye care. Sprouts contain vitamin A which will help you with a clear vision and good eye health.
Any side effects:-
It has only one side effect which causes bacterial infections if you don't clean them properly. So, Wash them properly before serving and buy it only from genuine stores or groceries.
Conclusion:-
Sprouts are a great source of vitamins, proteins, and iron. don't eat them daily as a breakfast but consider eating them at least once in a week which will really help your body for sure. Hope we have covered many things and we will be writing up many more things in this space which will benefit you and your health. Stay tuned to our blog and appreciate our efforts by sharing our post on any of your social media channels. Have a good day and cheers.
Do let us know your views in the comments section below and we will be hanging up around to meet you.
Reference Links –
Best Types Of Sprouts & Their Benefits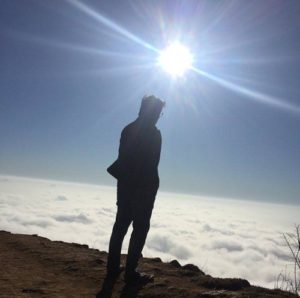 Author of this post is Suryateja
I am Surya who is a software engineer by profession and blogger, SEO analyst, Link Building expert by choice. I love blogging and writing upon different new technologies related to health, tech, and lifestyle and post all my ideas on lifetipspro and contribute few articles to other great blogs on the internet.